Businesses We Love
Below is a list of our favorite businesses. If you think we are great, we know you will love these companies too! Let them know we sent you and we are sure they will take care of you!
Music / Creative Arts Studio
Rockin' Kidz – Located in Los Gatos & Saratoga
Offers music lessons and tutoring sessions to children and adults! This is Melanie's sister's company. Music has always been a passion of Tiffany's and has been writing her own music ever since Melanie can remember. (She even has written a song just about Melanie!) She is passionate and dedicated to providing quality instruction in the creative arts to children and adults. She teaches guitar, piano, voice, drama, songwriting, and provides educational support and career guidance. Check her studios out and we are positive you and your kids will LOVE it!
Neighborhood Playgroup
Las Madres – San Jose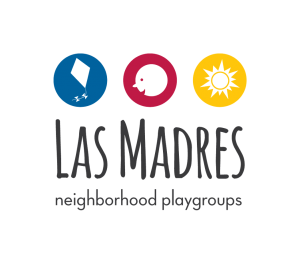 Las Madres began in 1953 when 12 mothers came together at a childbirth preparation class.
The Las Madres mission is to provide neighborhood and community-wide forums for educational assistance and support for children and their parents or caregivers pertaining to parenting and early childhood mental, physical and social development.
We do this by encouraging participation in activities/events including the following:
educational activities to promote early childhood mental, physical and social development on a weekly basis
advance family and parent education on a monthly basis
provide a place to share parenting information
provide a forum for discussion and exchange of ideas and information
organize or sponsor  public interest programs of interest to parents and children
organize and support activities that develop confidence and self-esteem and positive parent-child relationships
Community Organization
United and Together  is a non-partisan community that helps unite Americans by encouraging one-on-one interactions that begin with listening to each other. We are helping people find a way to connect with each other beyond the labels of conservative or liberal. We celebrate the diversity of opinions, and encourage people to stand up for their beliefs. However, instead of trying to convince someone to change to our way of thinking we are just sharing our viewpoint, and that gives the other person the freedom to share their views as well.
Hair Salon
Kai Maddox Salon – Los Gatos
Located right in downtown Los Gatos and is owned by one of our own, Norma Okamura! Maddox Kai is a family oriented business and focuses on clients' needs, customer service, and of course, making their clients look and feel great! *Bonus – MPowered Members receive $15 off any services offered by Elizabeth!
Chiropractor
Jeff Potts at Watson Chiropractic – Campbell
Mike has been seeing Jeff for years and Melanie just started seeing him within the last year. He helps both of them when they really need it! He is great about making you feel better within 1 or 2 visits, so you don't have to keep coming back every single week!